Family: Care & Children
The Care & Children team are a well-established and highly committed team of practitioners with a depth and breadth of experience in both private and public law matters at all levels of call to ensure that we are able to match our clients to the most suitable barrister.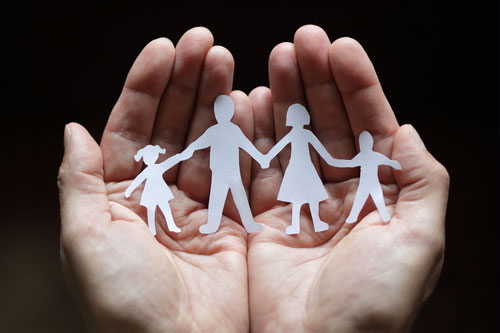 We represent parents, children, relatives, local authorities, step or foster parents, guardians, prospective adoptive parents, CAFCASS and the Official Solicitor. Members of Chambers regularly appear in the Family Courts, High Court and Appellate Courts.
Our barristers work in all areas of public law work, including but not limited to: care, placement and adoption proceedings. We regularly advise in complex cases involving physical and sexual abuse, non-accidental injuries and fictitious illness. In terms of private law children, Chambers' work includes all forms of parental dispute (for example, residence or contact), child abduction and removal from the jurisdiction.
For further information on the specialist practice areas, please click on the link below:
We are able to advise in cases at short notice and in respect of urgent applications. Chambers are happy to receive and respond to urgent instructions by e-mail.
We recognise that proceedings involving children are stressful and difficult. The team are committed to working together with our professional and lay clients to achieve the best possible outcome. We give clear and practical advice, whilst dealing with cases sensitively and tactfully enabling individuals to make informed decisions in what can be a complicated and emotional process.
The benefit of Chambers' family practitioners is the breadth of experience in other relevant areas such as private law children & care, family finance and injunctions allowing the clients to retain the same barrister for private and public law children proceedings and finance litigation. Where there is a crossover with other areas of law, members of Chambers are also able to advise on social housing, immigration.
Chambers are accredited by the Bar Council as course providers and members of chambers provide in house seminars, training and presentations, whether in house at the clients' premises or here in chambers. For further information regarding our lectures please visit our seminars page.
If you need any assistance in any of these areas, please contact our clerking team on 023 80 73 6812 or e-mail clerks@no18chambers.com
What others say

No.18 Barristers Chambers is active in financial remedy and private children law proceedings, as well as reporting an influx of public law instructions in the past year. Nigel Cholerton is particularly noted for public law proceedings involving complex findings of fact. .Lee Young, Nigel Cholerton, Laura Baines & Katherine Henry have been individually acknowledged in the "Leading Juniors" list for their work in Family law & Children
Legal 500

No.18 Barristers Chambers reports an uptick in complex private law children work regarding care, placement and adoption proceedings. Matrimonial finance is another core area of expertise.
Legal 500

The Set have particular expertise in family work, Employment, personal injury and public law, particularly immigration
Legal 500

No.18 Barristers Chambers' practitioners have particular expertise in family law, with other notable strengths including personal injury, employment and public law, with immigration matters prominent in the case of the latter. Mark Windebank is the senior clerk and leads the 'excellent' team.n
Legal 500

Chambers key strengths include matrimonial finance and public and private law children work. Care, placement and adoption proceedings are main areas of instruction for the set
Legal 500

approachable barristers
Legal 500

very professional
Legal 500

very good at what they do
Legal 500

Lee young - Professional, reliable, and conscientious
Legal 500

Lee young - A reliable barrister, who gets results
Legal 500

Nigel Cholerton - He thinks outside the box to conceive new ideas
Legal 500

Nigel Cholerton - He thinks outside the box and has a real passion for the work he undertakes
Legal 500