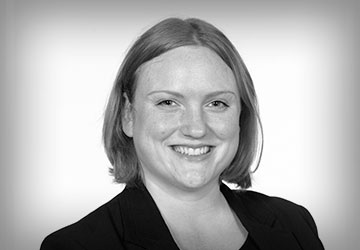 Laura Baines
Barrister | Head of Immigration
Date of Call: 2007



What others say

Laura Baines at No.18 Barristers Chambers has established expertise in immigration cases, in which she is well known for representing both appellants and the Home Office.
Legal 500

Very experienced in immigration and asylum matters.
Legal 500

She is quick to grasp the essence of a case
Legal 500

Very experienced in immigration and asylum matters.
Legal 500
Recommended for immigration cases
Legal 500

Very knowledgeable and quick on her feet
Legal 500
Laura is brilliant, Professional and I couldn't have done it without her on my side as well
Richard Griffiths & Co

Client-focused and provides down-to-earth advice.
Legal 500
Before being called to the Bar, Laura had extensive experience in the areas of child protection and public family law matters as a paralegal for Lancashire County Council. Laura has used her spare time to focus on family issues in particular domestic violence, having worked with Preston Women's Refuge and the National Centre for Domestic Violence. Laura also worked as a solicitor's agent across the North Western Circuit for LPC before pupillage. She continues to practice immigration and family and the cross over this brings. Recently she has dealt with public law proceedings that had immigration issues. Having practiced in the city before coming back to the circuit, Laura gained large experience in immigration matters and family matters in particular going to the High Court.
Expertise
Family: Care & Children
Immigration
Property
Awards
Sibel Dedezade Pro Bono Award for the BVC – Inns of Court School of Law, London
Publications / Seminars
Laura regularly provides training for clients of Chambers, and recent seminars have included workshops on the balance between the Home Office and the Family Courts and the new Immigration Act 2014. She is always happy to discuss delivering bespoke in-house training. 
Personal Info
Outside of Chambers work, Laura is a keen traveller having ventured to Australia, China, Malaysia, Hong Kong, South Korea as well as inter-railing across Europe. She is a keen snowboarder, runner (having completed the Disney Marathon in 2009 as well as a number of Great North Runs) and salsa dancer. Laura has also worked in a law firm in China in 2009. Laura is a keen netballer and often competes with her fellow No.18 members in charity netball tournaments.