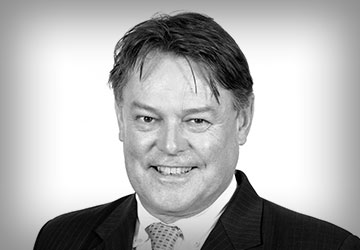 Ian Wheaton
Barrister
Date of Call: 2002


What others say
A strong advocate, who is quick on his feet and robust with opponents
Legal 500

A flexible and approachable barrister
Legal 500
Ian's robust and practical approach enables matters to progress swiftly. Ian remains calm in very challenging circumstances and has a way of putting client's at ease.
Emma Sanders K J Smith

A flexible and approachable barrister.
Legal 500
Very experienced in discrimination cases
Legal 500
Ian is very proficient at his law and moreover how to deal with a stressed out laymen. I would highly recommend your organisation for honestly, transparency, professionalism, agility.
Barrister profile

Cases of note
Ian came to the bar in his thirties, following a law degree at Southampton Solent University. He then studied at Inns of Court School of law in London. Between completing his legal education and coming to the Bar Ian taught employment and obligations law for undergraduates and postgraduate students in Southampton and London, and Legal Foundations for the Open University. He also represented clients in the Employment Tribunal as a lay representative from prior to being called to the Bar. He has been appearing in the Tribunals in one form or another since 1996.
Expertise
Family: Care & Children
Family: Finance
Chancery and Commercial
Personal Injury & Clinical Negligence
Employment & Discrimination
Property
No 18 Resolution
Personal Info
Ian is a keen rugby player for Trojans FC (although he should know better at his age) and also enjoys tennis and football. He is also a keen golfer.