Barrister Profile
Tracey Hennessey
Head of Chambers | Barrister
Date of Call: 2001
BSB Number: 43143


Tracey has a wealth of experience in dealing with both public and private law children cases and this is the main focus of her practice. She has a particular interest and skill in dealing with volatile clients and those with mental health difficulties and capacity issues. She offers a sensitive, client focused approach to her cases and is a tenacious advocate when necessary. She has a calm approach to even the most difficult and hotly contested cases always seeking to achieve the best outcomes for her clients.
Expertise
Family: Care & Children
In the private law arena, Tracey acts in all types of residence and contact cases together with cases involving removal from the jurisdiction, specific issue orders and prohibited steps orders. She is mindful of the need to manage expectations in emotive and difficult situations and seeks to find a pragmatic and workable solution in all cases. Tracey is able to bring a conciliatory and empathetic manner to all of her contested cases and is able to assist clients in seeing the best way forward and reaching the best outcomes.
Regularly acts for applicants and respondents in a wide range of applications for Child Arrangement Orders
Regularly instructed to represent clients seeking contact in the context of another parent implacably resistant to such contact taking place.
Serious allegations of domestic violence between parents, including sexual violence
Leave to remove from the jurisdiction
Enforcement applications
Implacably hostile parents
---
Public Law / Care and Adoption Proceedings
She has represented Local Authorities, parents, guardians, children and interveners in care cases. She regularly deals with cases involving extremely severe allegations of neglect, sexual abuse and non-accidental injury, and is fully conversant with the complex medical evidence and expert testimony that arises in such cases. She is also experienced in dealing with cases involving adoption, special guardianship, long-term foster care placements, residential placements, secure units and cases involving parties with serious learning difficulties
Tracey has experience in dealing with Hague convention cases and Brussels II (Revised) in care proceedings in the High Court. More recently she has acted for a guardian where the children were removed from the jurisdiction by the parents to avoid local authority involvement where there were allegations of sexual abuse of one of the children by the father. There were lengthy arguments in respect of habitual residence and jurisdiction and also a fact find in the absence of the mother and the alleged perpetrator only attending to give evidence.
Acts for local authorities, parents, children's guardians and interveners
Experienced in particularly sensitive and complex care proceedings
Experienced in alleged non-accidental injury cases and proceedings
Sexual abuse
Serious domestic violence between parents
Experienced in detailed cross-examination of expert witnesses
Particular experience of representing both vulnerable and aggressive clients
Secure accommodation orders
---
Domestic violence & injunctions
Tracey has experience of acting for both applicants and respondents in all manner of injunctive applications, non molestation orders, occupation orders. She has a particular interest in protecting clients from the malicious use of intimate images or "revenge porn" as it is becoming known. Sadly this is a growing area of concern whereby sexually explicit images are shared without the subjects consent to cause embarrassment and distress.
---
(International) child abduction
Tracey deals with international issues and jurisdictional issues within both public law and private law Children Act matters. Such cases usually involve removal of the children from the jurisdiction, Article 15 transfer applications and habitual residence arguments.
---
No 18 Children's Arbitration & Resolution
Qualifications
2001 (Lincoln's Inn)
LLB (Hons)
Membership
Family Law Bar Association
Western Circuit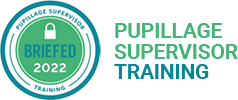 Cases of note
---
S (A CHILD) [2023] EWCA Civ 706