Barrister Profile
Nigel Cholerton
Barrister
Date of Call: 2007
BSB Number: 51393







Nigel first qualified as a solicitor in 2004. Thereafter he gained Higher Rights of Audience in 2005 and was then called to the Bar in 2007 (Lincolns Inn). Nigel enjoys a busy practice in all matters concerning Family law with a focus on matrimonial finance , children ,inheritance and cohabitation settlements involving the application of TOLATA. Nigel is highly regarded for finding resolution in seemingly intractable disputes. His clients include high net worth individuals and complex cases involving children following separation.
Nigel strikes a balance between empathy and impartiality, applying a constructive methodology while recognising confusion and distress where they exist. He provides a protected environment where the parties can take time to arrive at a fair settlement which will release them from deadlock.
Expertise
Family: Care & Children
Private Law Children: Contact and Residence disputes under the Children Act 1989
Nigel undertakes all forms of private law children work across all stages of proceedings and is regularly instructed in cases involvng arrangements for children following separation, such as living arrangements, time spent with both parents and relationships with the broader family, including grandparents. As a member of our Family team to appear he appears in all levels of heairngs from interim hearings through to multi-day findings of fact and final hearings. Nigel regularly represents parents in intractable contact & residence disputes ,including Child Arrangement Orders, Specific Issue (such as schooling and removal from the jurisdiction, and enforcement) ,Prohibited Steps Orders and proceedings where a Guardian has been appointed. He has particular expertise in cases where there are complex allegations of high-risk domestic abuse, parent alienation as well as application for leave to remove children within the UK and internationally.
---
Domestic violence & injunctions
Nigel frequently represents clients who are involved in Family Law Act 1996 proceedings. He has extensive experience in applications for non-molestation orders and occupation orders, from without notice hearings through to fact findings and final hearing, including where those applications are linked to Children Act 1989 proceedings.Nigel is more than aware of the sensitivity that can be attached to these proceedings when acting for either parent and he has significant experience in dealing with sensitive matters for both parents.
---
Family: Finance
Nigel has extensive experience in matrimonial proceedings and is often instructed in cases involving intervening third party interests and hidden assets where her meticulous and forensic approach is of particular benefit. His recent cases have involved complex finances involving multiple properties, complex and sensitive company disputes, internationally held assets, pensions and also enforcement of declarations of trusts. Nigel focuses on providing considered, clear and practical advice from the outset. He is effective in achieving results through negotiation and in court. He regularly provides advice on settlements and also advises on interim remedies, section 27 application and Barder appeals.
Nigel represents unmarried couples in property disputes under the Trusts of Land and Appointment of Trustees Act 1996, he is also instructed in applications for financial provision under Schedule 1 of the Children Act 1989 and in Inheritance (Provision for Family and Dependents) Act 1975 claims.
---
Cohabitation including Trusts of Land & Appointment of Trustees Act 1996
Nigel has extensive experience in a variety of civil maters. For matters involving cohabitation disputes of land Nigel is frequently instructed to provide written advice and also attend conferences on complex matters of trusts. He has a particular interest in trusts and the law of equity and has been instructed on various complex matters.
---
Inheritance Act claims
Nigel's experience has also seen him provide written advice on matters of inheritance and contested probate. His family law and civil law experience has naturally seen such instructions.
---
No 18 Children's Arbitration & Resolution
Qualifications
Derby University (BA (Hons)
Nottingham Trent University PGDL
Nottingham Trent University LPC
Personal Info
Outside of work Nigel is a classically trained pianist, enjoys chess and spending time with his family.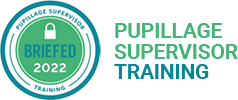 Cases of note
---
K & KT (Children)[2014] EWCA Civ 1211
---
Re : L (FACT-FINDING HEARING: FAIRNESS) [2022] EWCA Civ 169
---
 QQ v CC & Ors [2022] EWHC 2910 (Fam)
---