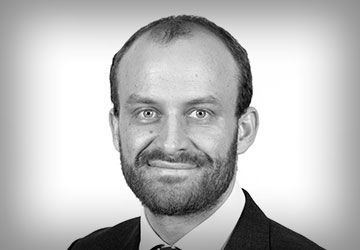 Barnaby Large
Barrister
Date of Call: 2007
What others say
Thank you for the fulsome support you have shown [the Company] this week and congratulations on a splendid outcome. It was interesting to have to sit through the 'Costs' section of the discussions and understanding that the equivalent amount of effort goes into determining the 'costs gateways' and discretionary options open to the judge. That's 40 minutes of my life I will never get back but it seemed to achieve what I believe we all wanted to do – namely, to draw a line under this procedure. October 2014
Simon Dover of Ideology via NatWest Mentor
Is a star April 2015
Louise Ervin, Head Partnership
The client has just been on the phone. An excellent result thank you. You are officially on our list of preferred Counsel now! June 2011
Tom Watkins – Watkins Ryder LLP
It was a pleasure to work with you during the case February 2015
Deborah Lawrence of Five Rivers Ltd via Mentor
Thank you so much for today. You have no idea how much of a cloud you have shifted off my business. May 2015 – Marc Smith GHS Mechanical & Electrical
Kingswell Berney Solicitors
Worth every penny March 2015
James Howard of Gales Solicitors on Hotchkiss
1st class
Shentons Solicitors
Barnaby ventured into legal practice long before completing his degree, completing a placement with the Department for Constitutional Affairs (now the Ministry of Justice) focussing on the taking of tribunals from their sponsoring departments into the Department.
Preferring litigation to legislating, he progressed to a placement the following year as a paralegal position at a large solicitors' firm in Chichester before undertaking his bar vocational course. He took a brief period out to complete a further placement in Ghana with the Commonwealth Human Rights Initiative, an NGO lobbying governments, assisting litigation and campaigning for human rights.
Following this Barnaby sought to expose himself to advocacy work, joining the Free Representation Unit in 2007, where he represented clients unable to afford a solicitor or barrister in social security, employment, criminal injuries compensation and enforcement matters. He quickly rose to the role of Chair of the organization where he remained from 2008 to 2009.
From 2008 Barnaby acted as a solicitors' agent, appearing in minor commercial matters across a number of County Courts and as an employment tribunal consultant appearing and advising in employment disputes.
From 2009 until the commencement of his pupillage in 2010, Barnaby also sat on Schools Admission and Exclusion Panels as a lay member of the Tribunal as chair and wing member.
Barnaby took pupillage with Number 18 in 2010 under Ashley Ailes, he was appointed a tenant in 2011 and has maintained practice with Chambers ever since. Barnaby's current roles within Chambers include head of pupillage, librarian and seminar liaison officer.
Expertise
Family: Care & Children
Family: Finance
Chancery and Commercial
Employment & Discrimination
Property
Qualifications
University of Kent (2006) - LLB (Hons)
College of Law, London (2007) - BVC (Very Competent)
Attorney General's Pro Bono Heroes (2009)
Inner Temple Exhibition and Duke of Edinburgh Scholarship (2006)
University of Kent Judge Rooke Mooting Prize (2006)
Free Representation Unit (London) Chairman (2008 - 2009)
Education and Exclusion Appeals Panel Member (2009 - 2010)
Membership
Employment Lawyers Association
Western Circuit
Free Representation Unit
Publications / Seminars
Barnaby is a contributor to Daniel Barnett's employment law email bulletins
To Transfer Up or Not to Transfer Up? That is the Question!:An Analysis of the Pros and Cons of Transfer for High Court Enforcement - LPC Quarterly (Summer 2010)
How to Tackle the Leaky Tap Defence: Landlord & Tenant Review - LPC Quarterly (Summer 2010)
Personal Info
Outside of Chambers work, Barnaby is a water fanatic, whether under, over or frozen. He enjoys scuba diving (having obtained his master scuba diver ticket), sailing, surfing and skiing. He is also a keen supporter of charities (twice running the Flora London Marathon for the Free Representation Unit in 2008 and 2009) and volunteering in Accra, Ghana, for the Commonwealth Human Rights Initiative in 2007.