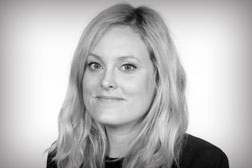 Helen Nugent
Barrister
Date of Call: 2007
What others say
"Thorough, attention to detail and very sharp."
Ardip Kahlon, Irwin Mitchell
"A well rounded advocate, with an excellent eye for detail. I have worked with Helen on some very complex cases; my clients have praised her approach."
David Ellis, SC Law
"I have worked with Helen on many high value personal injury cases. She is extremely thorough and diligent as well as easy to work with. I have no hesitation in recommending her."
Paul Kitson, Slater Gordon
Helen enjoys a diverse common law practice, with a particular focus on personal injury and clinical negligence. She regularly acts for both claimants and defendants in an advisory and representative capacity. As a trial advocate, she has a wealth of experience in the County Court, Magistrates' Court; Youth Court and Crown Court. Having been appointed as a Home Office Presenting Officer, she has also appeared in the First Tier Immigration Tribunal in relation to a broad range of immigration and asylum matters.
Prior to Pupillage, Helen set up and developed her own successful legal business: providing paralegal services to barristers and solicitors across the country.  She frequently appeared in the County Court in Case Management Conferences, Costs Management Conferences, Infant Approval hearings and interim applications.  
As a linguist, Helen has deployed her language skills in large, high value, international group actions (in Peru and the Côte d'Ivoire); involving cross-border litigation and jurisdictional issues.  More recently, she was selected to take part in the Bar Council, British-Brazilian exchange: with a placement at a law firm in São Paulo.
She is a ratified Social Security member of the Free Representation Unit.
Expertise
Family: Finance
Chancery and Commercial
Personal Injury & Clinical Negligence
Employment & Discrimination
Property
Qualifications
BA (Hons): French, Spanish and Portuguese
The University of Nottingham
Languages
French
Spanish
Portuguese
Awards
Times Law Awards (2007): Third Place
"Extradition to foreign Courts: are our laws fair?"
Appointments
Secretary to the APIL barristers' group
Publications / Seminars
The Maria da Penha law: Legislating against domestic violence in Brazil
[2016] IFL at 36
Personal Info
Away from Chambers, Helen enjoys cross-fit, playing netball, watching cricket and painting.  
Helen has a keen interest in foreign travel.  The third year of her undergraduate degree was divided between work in France and studying at the Universidad de Desarollo in Chile.