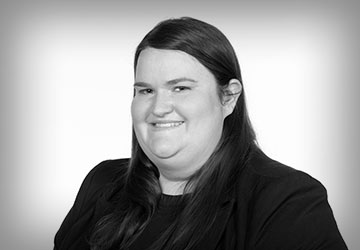 Katherine Henry
Barrister
Date of Call: 2008
What others say
I have been very impressed with Katie since my first instruction. She is knowledgeable but not intimidating, sympathetic but objective, looking for practical resolution but also a skilled advocate. Client's like, trust and respect Katie and her service to her instructing solicitors is impeccable. She is clearly one to watch.
Vicki Rawlins, Eric Robinsons
'Katherine is professional, fiercely bright and an excellent advocate. She is a force to be reckoned with.
Tamara Rundle, Business Immigration Solicitor Consultant
Katie is an extremely calm, determined barrister who constantly delivers. She understands her clients' needs and is a tireless worker.
Lindsay Halliwell, Steele Raymond
I always know that I am going to get exceptional service every time I instruct Katie. She is very approachable and her attention to detail is second to none. Her attendance notes are always sent through properly and are very clear and informative. I know that all my clients are in safe hands when Katie is there to represent them
Lin Cumberlin, Parker Bullen
Katie has been a fantastic support from the moment she became involved in my client's case. Her straightforward and practical approach has enabled a great deal of progress to be made. Katie has been willing to offer advice between hearings when the circumstances have required it and my client has been particularly impressed by her commitment. I would not hesitate to instruct Katie again and have recommended her to colleagues and contemporaries
Laura Bennett, Blake Morgan
Barrister profile

Cases of note
Katherine was educated at Ribston Hall High School in Gloucestershire, before beginning her legal education at Cardiff University. Following completion of her degree, Katherine commenced her Bar Vocational Course and was graded as Outstanding. Prior to obtaining qualification, Katherine worked as a County Court Advocate, gaining extensive experience in a range of commercial and property matters. In addition, Katherine worked for six months in the Litigation department of a large solicitors firm in Worcestershire, where she increased her commercial knowledge and developed her practical understanding of the law. From beginning her career in London, Katherine joined Chambers on 1st October 2013. Katherine regularly appears in courts around the Western, Midlands and South Eastern Circuits.
Expertise
Family: Care & Children
Family: Finance
Chancery and Commercial
Qualifications
Cardiff University LLB Hons
Cardiff University BVC Outstanding
Membership
Resolution
Bar Pro Bono Unit
Western Circuit
FLBA
Association of Lawyers for Children
Resolution Skills and Support Committee
Awards
International Development Grant (2016)
Appointments
Y-Res Committee Hampshire
Publications / Seminars
Katherine regularly participates in seminars both in and out of chambers. Recent seminars have included visiting a national firm, where she gave a Seminar on Immigration for family lawyers in association with Young Resolution Oxford.
FLBA Family Affairs Winter 2016
World Congress on Family Law and Children's Rights Dublin 2017
Personal Info
Katherine has an interest in sport, travel and music. Katherine is an avid rugby supporter and tries to watch as many live England and Gloucester Rugby games as possible. In addition, Katherine is an official volunteer with the NSPCC.